Here at PappaRich Australia, we believe in serving local communities through the sponsorship of community events and activities. The following are some of the events that we supported in 2016:
ASEAN Games Australia (AGA)
ASEAN Games Australia is an annual multinational sports event hosted by the Malaysian Student Council of Australia, Victoria Chapter (MASCA Victoria) in collaboration with other ASEAN-based student peak representative bodies. It promotes the importance of a balanced lifestyle among university students and seeks to instil teamwork and the spirit of good sportsmanship among potential future ASEAN and/or world leaders.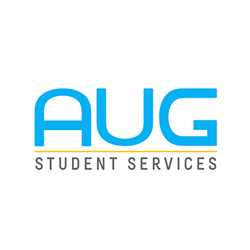 AUG Adelaide International Student Future Summit 2016
In August each year, AUG Adelaide organises the biggest Study Expo in the state. For 2016, the event covered all the issues that are important to international students, from further study and careers to migration.
Grand Malaysian Ball
The Grand Malaysian Ball is an annual event held by the Malaysian Students Organisations (MSOs) in Victoria and supported by the Malaysian Students Council of Australia, Victoria Chapter (MASCA Victoria). For this year's ball, nine MSOs from multiple universities came together to organise this event and help to make it the best it could possibly be. The core aim of GMB is to gather all Malaysian students in Victoria and provide them with an avenue through which they can network and foster meaningful long-term relationships, opening the door to collaborative opportunities in the future.
GRADUAN-MASCA Career Fair 2016
For 20 years, GRADUAN® has been the number one and most trusted career resource for Malaysian talent, helping young Malaysians to become part of the energetic workforce in their home country. Renowned among graduating students, the career fair connects potential employers with final year students in Australia, the UK and US. It gives employers a unique opportunity to recruit the best talent even before they graduate.
Perkampungan Ihya Ramadan 2016 (IKRAM)
IKRAM Australia is a non-profit organisation that was established in 2013, and is formally associated with IKRAM in Malaysia and its other affiliations. The objective of the event "Ihya' Ramadan 2016 was to inspire Muslims to inculcate the Ramadan spirit in order to better contribute to society. Approximately 200-250 attendees from all across Australia, including Muslims from Malaysia, Brunei, Indonesia and Singapore, attended this year's event.
The Malaysian Ball
The Malaysian Ball 2016 was the first ball ever organised by the Malaysian students in NSW. As a non-profit social event, any profit generated was channeled towards helping the homeless and animal shelters in the form of food donations.
MFEST, Malaysia Festival 2016
MFest is a non-profit, volunteer-based event that is organised by a committee of students selected from various Malaysian student associations across Sydney. The event targets the local community and international students in Australia.
Sportsfest
Sportsfest is a social sports competition, featuring basketball, indoor volleyball and badminton, that was started by the Filipino clubs at UQ (Filoz UQ), QUT (QUTFSA) and Griffith University (GUFSA) in 2014. While the event is aimed at Filipino students, students of all nationalities are more than welcome to participate.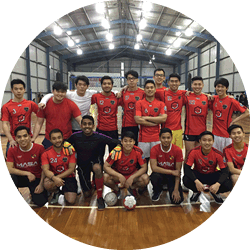 Victorian Handball team – MASA Games
The Victorian Handball Team is made up of a group of 18 university students and a coach. For this year's MASA (Malaysian Summit of Australia) Games, two teams were sent to participate. Having won gold from 2013 to 2015, the Victorian team was able to win a silver medal in this year's campaign.
---
Do you have an event coming up? Contact marketing@papparich.net.au for sponsorship enquiries.