PappaRich Brisbane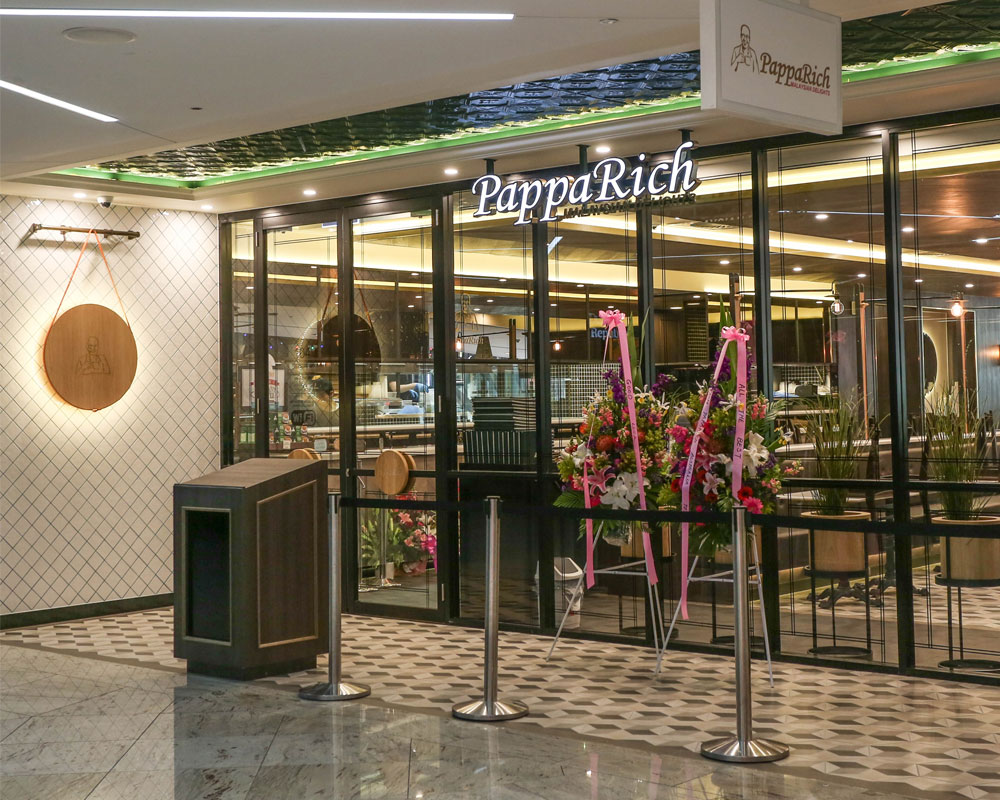 Address:
Shop 104, Level 1, Wintergarden Shopping Centre, 171-209 Queens Street Brisbane Queensland 4000 Australia
Phone:
(07) 3211 3585
Email:
pprbrisbane@gmail.com
Whether you prefer the traditional foods of the Asian persuasion, or you prefer yours with a side of modern fusion, you're in luck because Brisbane is packed full of spots to chow down on your Asian favourites. If you're looking for the best Malaysian food in Brisbane, it's time to check out PappaRich!
Located in the Wintergarden Shopping Centre on Queen Street in Brisbane, PappaRich Brisbane City is a well-loved Malaysian restaurant serving up authentic, delicious Malaysian cuisine to the residents of Brisbane since September 2015. Indulge in our extensive menu of quintessential Malaysian hawker food such as our fragrant Nasi Lemak, flavourful Curry Laksa, crispy and fluffy Roti Canai with Curry Chicken and of course, the delectable Char Koay Teow. Immerse yourself in the mouth-watering South East Asian flavours of Malaysian cuisine that are sure to please even the most discerning palates.
Whether you're out for some shopping at the Wintergarden Shopping Centre, or just around the city area, you are welcomed to satisfy your Malaysian food cravings with us. Over the years, PappaRich has grown to become a household name for authentic Malaysian cuisine in Brisbane, synonymous to the flavours and deliciousness that would rival any neighbourhood restaurant in Malaysia.
As the top Malaysian restaurant in Brisbane, we cater to all food enthusiasts, thus the creation of our Vegetarian menu – the same Malaysian dishes and flavours made from soy-based products that contain no preservatives, and that are trans-fat and GM free.
Our centrally located Malaysian restaurant is one of the best in Brisbane, with a seating capacity of 120 people. Want your favourite Malaysian food delivered to your doorstep? PappaRich Brisbane City is also on Deliveroo and Uber Eats, so you can easily satisfy your cravings without leaving your home, office or even the couch!
Location/Directions
Located in Wintergarden Shopping Centre in Brisbane City
4 mins walk away from Myer centre
4 mins walk away from Brisbane City Hall
5 mins walk away from Central Station
Close to shopping centres around CBD
Trading Hours
Monday: 11:00am - 8:00pm (last call: 7:45pm)
Tuesday: 11:00am - 8:00pm (last call: 7:45pm)
Wednesday: 11:00am - 8:30pm
Thursday: 11:00am - 8:30pm
Friday: 11:00am - 9:30pm
Saturday: 11:00am - 9:30pm
Sunday: 11:00am - 8:00pm (last call: 7:45pm)
Features