PappaRich Northbridge (Open for Dine in, Takeaway & Delivery)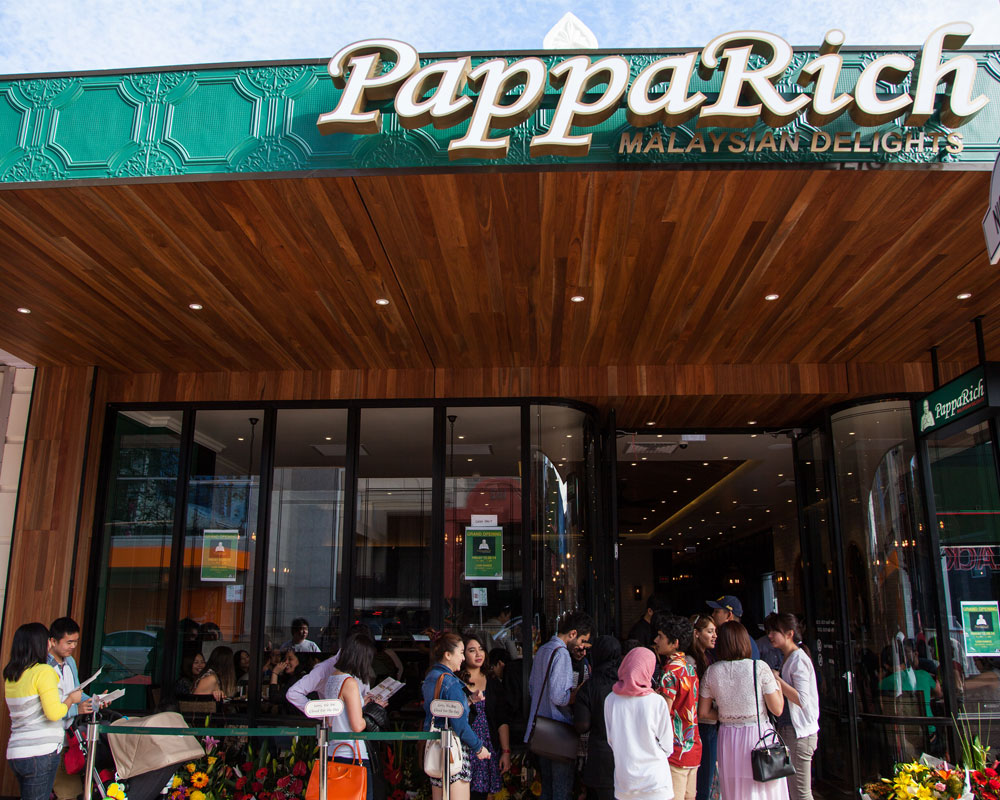 Address:
101 James Street Northbridge Western Australia 6003 Australia
Phone:
(08) 6361 1766
Email:
papparichnorthbridge@gmail.com
Perth is surrounded by some of the finest local produce in Australia, from the local organic market gardeners and the wealth of fresh seafood from our fisheries. Perth is also home to some absolute beauties in the Asian eats department, with a variety of Asian and Malaysian restaurants, serving high-quality dishes to cater to the growing Asian community. To enjoy the aromatic flavours of Malaysian cuisine, there's only one place for it – PappaRich!
Located on the busiest street of Northbridge, on the corner of Nicks Lane and opposite ANZ bank, PappaRich in Northbridge is one of Perth's top Malaysian restaurants, and the place to go if you're in Perth and looking for some authentic, delicious Malaysian cuisine. PappaRich Northbridge offers a specially designed menu featuring crowd-favourites, such as our Nasi Lemak with Fried Chicken, Roti Canai, Curry Laksa and Char Koay Teow, as well as an array of favourite local Malaysian drinks, such as our Iced Teh Tarik and Iced Lemon Tea.
Having Malaysian hawker food cravings in Perth? With easy, convenient parking options including street parking, and public transport just across the road, PappaRich Northbridge is an easy choice for groups of friends and family looking to have delicious Malaysian food, thanks to our seating capacity of 100 people and family friendly feel.
If you would like your Malaysian food delivered to your doorstep in Perth - great news! PappaRich Northbridge is on UberEats and Deliveroo, so you can satisfy your cravings without leaving your home or office. Whether you're looking for a casual dining after a show or a late lunch, we are conveniently located in the multicultural heart of the city, serving up some of the best Malaysian cuisine you can find in Perth! We hope to see you soon.
Location/Directions
Located on the busiest street of Northbridge, on the corner of Nicks Lane and opposite ANZ bank
Convenient for parking and public transport just across the road, street parking also available
Trading Hours
Monday: 11.00am - 2.00pm / 5.00pm - 9.00pm
Tuesday: 11.00am - 2.00pm / 5.00pm - 9.00pm
Wednesday: 11.00am - 2.00pm / 5.00pm - 9.00pm
Thursday: 11.00am - 2.00pm / 5.00pm - 9.00pm
Friday: 11.00am - 2.00pm / 5.00pm - 9.00pm
Saturday: 11.00am - 2.00pm / 5.00pm - 9.00pm
Sunday: 11.00am - 2.00pm / 5.00pm - 9.00pm
Features