Be part of the fantastic team at PappaRich
We are constantly on the lookout for motivated, friendly people to join our team, so if you think you have what it takes, contact us today!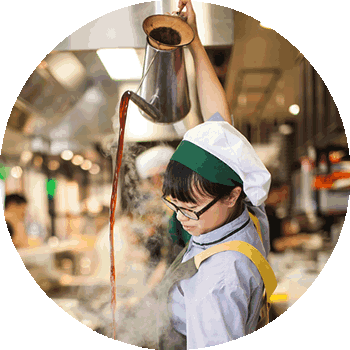 Our ideal candidate should…
Have a positive energy and attitude
Be willing to learn and adapt and work under pressure
Be responsible, punctual and hardworking
Be able to work as part of a team
Be responsible and willing to be accountable for performance
Care for and respect company property as their own
Roles within the PappaRich team
Managers
Run the restaurant as if it were your own, knowing that we've got your back if you ever need support. As a PappaRich manager, you will have the opportunity to inspire and lead your team, as you work together to serve the customers and local community.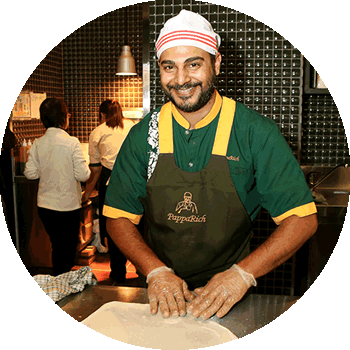 Kitchen staff
Experience is important but more importantly, you need to have a passion for food. Without our amazing kitchen staff, PappaRich simply would not be able to deliver our brand of authentic, delicious Malaysian food.
Floor staff
First impressions count, and as floor staff, you are our customers' first point of contact. Our floor staff are key in making our customers feel welcome, and we like to think of them as brand ambassadors – you have to love the brand to work for it!
Office support (corporate roles)
Our headquarters are a major part of PappaRich's success, dealing with everything from strategic planning and logistics to human resource and marketing of the brand. Individuals with different skill sets are welcome and needed to help ensure that our restaurants are functioning smoothly and effectively, as well as to take on the challenge of improving PappaRich and making it a better brand.
For available openings, while prior experience is preferred, it is not compulsory, as we will provide on-the-job training. If you fit the profile and want to be a part of what we do, email your resume and cover letter to info@papparich.net.au.